Know the precision air conditioner of the machine room
I believe that all the friends who often come in and out of the machine room know that the machine room will have large or small air conditioners. The air conditioners in the machine room are large, high and powerful, and they often stay in every corner of the machine room, so they are so outstanding.
Today we come to know it - precision air conditioner. Precision air conditioner is a new model that can fully meet the requirements of the environmental conditions of the machine room and is slowly developed. Precision air conditioner is also a constant temperature and humidity air conditioner.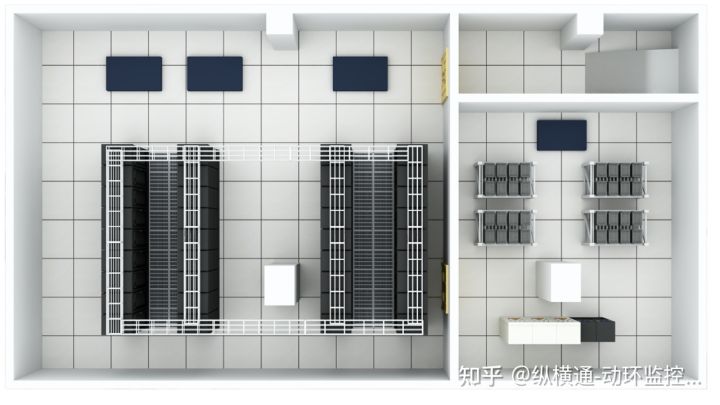 Then what are the significant characteristics of precision air conditioning compared with general air conditioning?
1. Compared with ordinary air conditioners with the same refrigerating capacity, the circulating air volume of precision air conditioners is nearly twice as large, and the corresponding enthalpy difference is only half. In general, precision air conditioners do not need dehumidification when they are running. Large circulating air volume can make the air conditioner run on the air condensation point. It is not necessary to dehumidify and air out at the same time as general air conditioners. The power of general air conditioners will be greatly reduced. Therefore, precision air conditioners can improve the evaporation temperature of refrigerant and improve the thermal efficiency of the unit.
2. Various air supply and return modes. During the construction of the machine room, the precision air conditioner will consider the cooling and heating cycle of the machine room, and adapt to the cooling methods of various electronic equipment in the machine room. Therefore, the air conditioning system of the machine room has a variety of air supply and return methods, including upper air supply, lower air supply, upper air return, lower air return, side air return, etc. Users can choose different air supply and return air conditioners according to the design of the machine room. The air supply modes we often see in the machine room are downward air supply and air supply. In recent years, the popular cold channel generally adopts the side air supply mode.
3. The filtering methods are different. Precision air conditioners all use coarse and medium efficiency filters, and some customized air conditioners can use sub high efficiency or high efficiency filters, while general air conditioners only use primary efficiency filters.
4. High reliability. The precision air conditioner is equipped with a backup unit and a backup control unit. The microcomputer control system automatically diagnoses the operating state of the unit and gives an alarm for the faults that have been sent or will be sent out in real time; The precision air conditioner also adopts an advanced and reliable microcomputer control system.
---